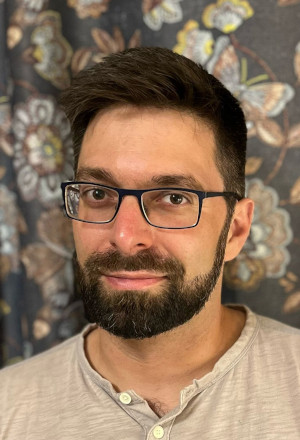 Sebastian Benthall, Ph. D.
Research Fellow, Information Law Institute, NYU School of Law
Research Engineer, Econ-Ark
My research applies computational methods to questions about the political economy of information.
Current research includes:
Designing software for macroeconomic simulations with heterogeneous agents, with Econ-ARK.

Agent-Based Modeling of the impact of privacy by design on COVID-19 contact tracing applications, with the Agent-Based Modeling Lab at NYU School of Global Public Health.

Exploring parallels between the financial sector and technology sector

Building tools for computational analysis of organizational influence and diversity in Internet governance, with BigBang.
A goal of my research is to develop innovative approaches to the regulation of technology.
A secondary goal is to address the social and philosophical grounds of my own research methods.
§ Publications
*** - indicates a refereed publication.
Security and Privacy
Computational Social Science
Miscellaneous
Benthall, S. (2017) Don't Fear the Reaper: Refuting Bostrom's Superintelligence Argument. Preprint, arXiv:1702.08495 (link)
Benthall, S. (2013) "Why Weird Twitter", Ethnography Matters. (link) A brief and unlikely foray into social media ethnography...
Benthall, S. and Chuang, J. (2013) "Computational Asymmetry in Strategic Bayesian Networks," Poster at W-PIN+NetEcon 2013, Pittsburgh. arXiv:1206.2878 [cs.GT] (arXiv)
Benthall, S. (2009). An open source web GIS solution-the OpenGeo stack. GEO informatics, 12, 40-43.
***Benthall, S. (2007) "Kudos for the Mindless Expert." Review of Expert Political Judgment, by Philip Tetlock. Critical Review, Volume 19, Issue 1, January 2007, pages 65-79. (link)
Software
Dissertation
Sebastian Benthall. Context, Causality, and Information Flow: Implications for Privacy Engineering, Security, and Data Economics. Ph.D. dissertation. Advisors: John Chuang and Deirdre Mulligan. University of California, Berkeley. 2018. (eScholarship) (slideshare)
Background
2019 - Research Engineer, Econ-Ark
2018 - : Research Scholar at NYU. GGLT (2019 - ), ILI (2018 - ) and CCS (2018 - 2019).
2019 : Senior Data Engineer at Skopos Labs
2016 - 2018 : Researcher at Cornell Tech under Prof. Helen Nissenbaum.
2016 - 2019 : Data scientist at Ion Channel.
2011 - 2018 : PhD at UC Berkeley's School of Information.
2007 - 2011 : Worked in programming, management, and marketing in geospatial civic tech company, OpenGeo.
2007 : B.A., Brown University, Cognitive Science.
On the Web
bio blog twitter linkedin github slideshare
Contact
e-mail: spb413 at nyu dot edu