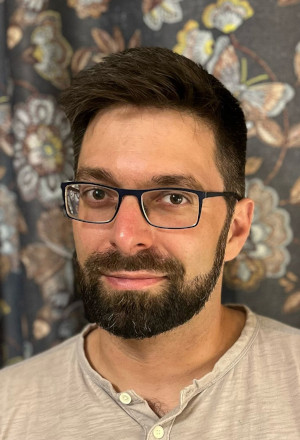 Sebastian Benthall, PhD
Research Scholar,
New York University
PhD, School of Information
University of California at Berkeley
I'm a researcher with a multidisciplinary background in computer, data, and social sciences, business, and philosophy. My current research foci are privacy engineering and software assurance.
Current Research Roles
Information Law Institute and Center for Cybersecurity
I'm a Research Scholar at NYU, jointly appointed at the Information Law Institute and the Center for Cybersecurity. Working out of the School of Law and Tandon School of Engineering, I do research at the intersection of computer science and technology policy.
Ion Channel
I'm also a data scientist at Ion Channel, a software supply chain intelligence startup. Check out this presentation of some of our cybersecurity work:
Dissertation
Sebastian Benthall. Context, Causality, and Information Flow: Implications for Privacy Engineering, Security, and Data Economics. Ph.D. dissertation. Advisors: John Chuang and Deirdre Mulligan. University of California, Berkeley. 2018. (eScholarship) (slideshare)
Abstract:The creators of technical infrastructure are under social and legal pressure to comply with expectations that can be difficult to translate into computational and business logics. This dissertation bridges this gap through three projects that focus on privacy engineering, information security, and data economics, respectively. These projects culminate in a new formal method for evaluating the strategic and tactical value of data: data games. This method relies on a core theoretical contribution building on the work of Shannon, Dretske, Pearl, Koller, and Nissenbaum: a definition of situated information flow as causal flow in the context of other causal relations and strategic choices.
§ Publications
*** - indicates a refereed publication.
Security and Privacy
Computational Social Science
Miscellaneous
Benthall, S. (2017) Don't Fear the Reaper: Refuting Bostrom's Superintelligence Argument. Preprint, arXiv:1702.08495 (link)
Benthall, S. (2013) "Why Weird Twitter", Ethnography Matters. (link) A brief and unlikely foray into social media ethnography...
Benthall, S. and Chuang, J. (2013) "Computational Asymmetry in Strategic Bayesian Networks," Poster at W-PIN+NetEcon 2013, Pittsburgh. arXiv:1206.2878 [cs.GT] (arXiv)
Benthall, S. (2009). An open source web GIS solution-the OpenGeo stack. GEO informatics, 12, 40-43.
***Benthall, S. (2007) "Kudos for the Mindless Expert." Review of Expert Political Judgment, by Philip Tetlock. Critical Review, Volume 19, Issue 1, January 2007, pages 65-79. (link)
Software
My research involves writing a lot of software.
Teaching
In Fall 2013 I co-instructed a course on Open Collaboration and Peer Production with Thomas Maillart. It was aimed primarily at Masters students at the School of Information, fulfilling a Management requirement. My instruction was based mostly on my professional experience working in and managing open source software communities.
In Fall 2015 I co-organized a seminar on Superintelligence and the Social Sciences with Mahendra Prasad.
Background
2018 - Research Scholar at NYU ILI and CCS.
2016 - 2018 : Researcher at Cornell Tech under Prof. Helen Nissenbaum.
2016 - Joined Ion Channel as data scientist.
2011 - 2018 : PhD at UC Berkeley's School of Information.
2007 - 2011 : Worked in programming, management, and marketing in geospatial civic tech company, OpenGeo.
2007 : B.A., Brown University, Cognitive Science.
On the Web
bio blog twitter linkedin github slideshare
Contact
e-mail: spb413 at nyu dot edu